Frequently asked questions
How can I book a flight?
Simply use the request form and one of our sales representatives will get back to you as soon as possible with a detailed quote. If you wish a direct contact, you can reach us at +43 660 93 26 270. One of our staff will suggest the best options for your trip.
If I book a flight, do I receive a confirmation?
You will receive a confirmation from us with all the details about the flight route, type and specifications of the helicopter, time of departure and arrival, place of departure and arrival, as well as the payment methods.
Can I cancel a flight that I have already booked?
Yes, you can, based on our cancellation policy in the Terms and Conditions, which you can find here.
How can I pay?
You have the option to pay by credit card, Paypal or prepayment.
What luggage can I take with me?
Passengers must make sure that their baggage complies with the specifications of the particular helicopter. The helicopters have limited luggage storage.
Sometimes there is room for the luggage, but no weight left. The maximum takeoff weight of each helicopter is very specific. This is the responsibility of the pilot. So when you are asked for your weight or the weight and size of your luggage, make sure it is necessary for the safety of the flight. To ensure this, please contact us before the flight to find out about the baggage limit.
What about small children on a flight?
Infants under two (2) years of age are welcome to sit on an adult's lap secured with a child seat belt extension. Children over two (2) years of age are required to have their own seat.
How long is a voucher/flight ticket valid?
The voucher/flight ticket is valid for four (4) years from the date of conclusion of the contract. During the first twelve months after conclusion of the contract, in the case of vouchers for specific flights, you are entitled to the flight specified on the voucher. The voucher can be used for all offers and flights during the entire validity period and can be transferred to other people.
What are the flight routes / How long does the flight take?
The execution of the flight and possible outlandings are decided on the spot depending on weather and other safety conditions (e.g. presence of the passenger's participation requirements). If you have any special requests, please discuss them with us or the pilot on site before the flight.
How many people can fit in a helicopter?
Depending on the helicopter we fly with 1 to 5 passengers. This depends on the helicopter and the location.
How can I make an appointment?
You can make appointments with us at any time by phone or via online form. If the flight is postponed due to bad weather conditions, the voucher/flight ticket does not expire. In general, postponements of dates must be expected.
What should I bring to a helicopter flight?
– Comfortable clothes suitable for the weather and the season
– Camera or camera phone / No selfie sticks please!
– Sunglasses, if necessary
– Passport or identity card for international airports
What are the requirements for participation in a flight?
The passenger's personal health and weight must allow it.
The flight is possible only after consultation with
– People with a height of more than 2 meters
– People weighing more than 95 kg
– pregnant women
– People with pacemakers, etc.
– In the presence of physical or mental limitations
How safe is a helicopter?
Safety is our top priority. We are happy to answer individual questions from passengers. We are also happy to help with the subject of fear of flying.
Am I insured during a sightseeing flight?
All flights are commercial flights and are subject to the guidelines of the aviation safety authorities. The helicopters used have passenger insurance.
What items are not allowed to be carried in the helicopter?
It is strictly forbidden to carry the following dangerous objects in the helicopter:
1) Explosives, ammunition, fireworks, flares, guns, caps, rifles, etc.
2) flammable solids and liquids (lighter fluid, matches, paints, paint thinners, lighters, etc.);
3) Compressed gases, flammable, non-flammable, toxic, etc.
4) Bags or briefcases with built-in alarm devices;
5) oxidizing substances;
6) toxic and infectious substances;
7) corrosive substances (acids, alkalis, mercury, wet cell batteries, etc.)
8) radioactive substances;
9) magnetic material or material that is offensive or irritating; Carriage of medicines and cosmetics in limited quantities necessary for passengers during the flight is allowed.
10) Selfie sticks or similar camera & film equipment protruding from the aircraft.
The above list of hazardous substances is not exhaustive. We ask you to contact us in case of doubt.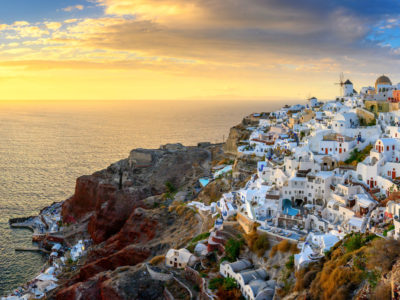 Want a change of perspective?
Discover some of the most beautiful places in Greece and create unique memories.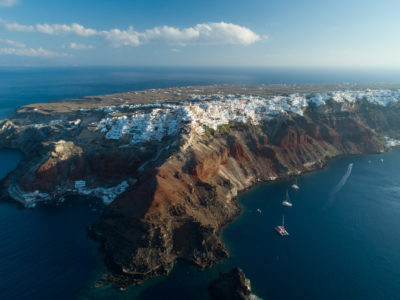 Private transfer flight or business trip; our air cab service offers you a comfortable and safe way to reach your destination as quickly as possible.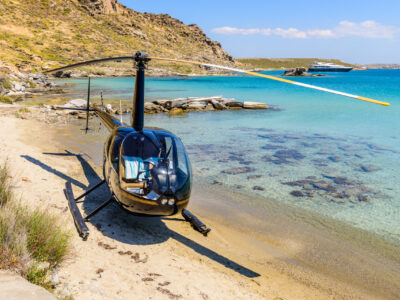 Your showtime: fly to the most desired hotspots in Greece. We provide not only for your safety, but for unforgettable moments.